Progress Seminar of TNC "Inventory of GHG Emissions from Waste" Subproject Held in Beijing
On Aug.31, 2017,the progress seminar of TNC "Inventory of GHG Emissions from Waste" subproject was held in Beijing. It was presided over by Jiang Zhaoli, Deputy Director of the Department of Climate Change,NDRC. Related officials and experts from National Development and Reform Commission(NDRC),National Standardization Technical Committee on Carbon Emissions, National Center for Climate Change Strategy and International Cooperation, Institute for Urban and Environmental Studies Chinese Academy of Social Sciences,Chinese Academy of Agricultural Science,Beijing General Municipal Engineering Design and Research Institute co.LTD.,China Urban Construction Design & Research Institute co.LTD.and other agencies attended the meeting.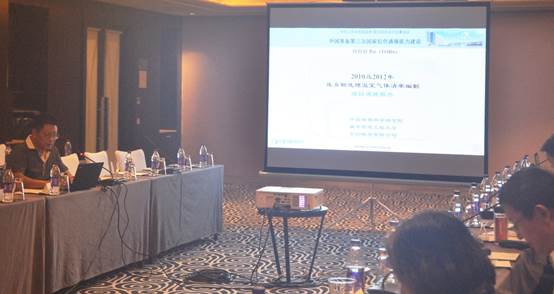 Mr. Gao Qingxian reported the project progress, the phased achievements and the further research plan on behalf of the project team. Then the present leaders and experts gave their own guidances and suggestions on the further implementation.